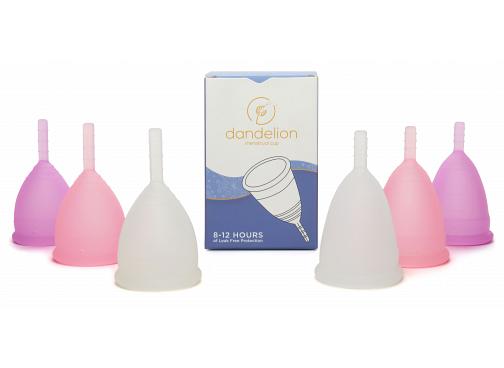 The Dandelion Cup is a reusable, bell-shaped menstrual cup that is worn internally and sits low in the vaginal canal, collecting rather than absorbing your menstrual flow. Menstrual cups have existed since the 1930s when women were searching for an alternative to the choices of the time. Yet, its breakthrough into the feminine hygiene industry is much more recent. Many women feel uneasy about changing their menstrual care routine. Years of dealing with the sights and odors of disposable tampons and pads cause the familiar reaction: "ick!". The Dandelion Cup empowers women to connect with their bodies and menstrual cycles like never before. Perfect for all activities (on air, land or sea), its easy care and use make for a better period experience. Wear The Dandelion Cup for up to 12 hours without leaks or worry. Designed in the USA and made with love in PRC.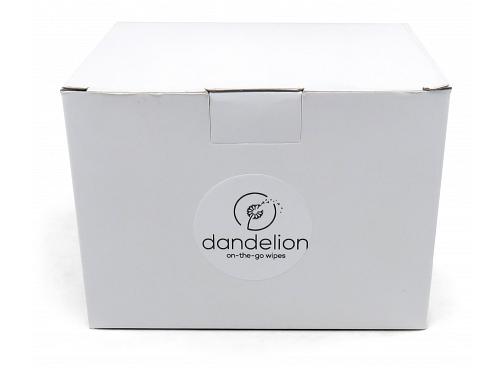 Dandelion On-the-Go Menstrual Cup Cleaning Wipes are perfect for cleaning your menstrual cup – especially while out and about! Convenient for travel, camping, public restrooms, or any time water isn't available for rinsing. Non-irritating, these water-based wipes are alcohol-free, free of perfumes and dyes, and free of harsh chemicals. Individually and discreetly wrapped, these single use wipes will fit easily in your purse or pocket. Safe to use on the body, these wipes can also be used as a quick fix when there's no time to shower. Great for camping, public restrooms, travel, before or after intimacy, the gym, after work … any time you want to freshen up or clean your menstrual cup. Please do not flush.
Ingredients: 99.8% purified water, 0.2% chlorhexidine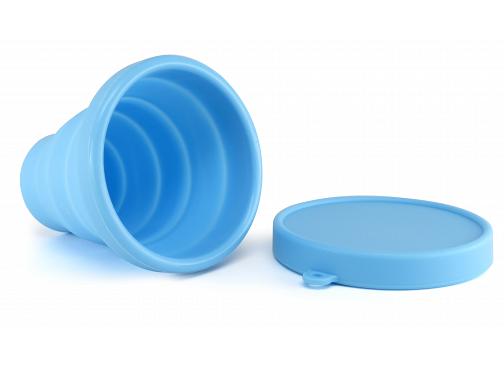 The Menstrual Cup Silicone Washing Container is the perfect solution for both storing and sanitizing your menstrual cup. Made of soft, food grade silicone, this container contains no harmful BPAs or plastics. Convenient for travel, it folds flat to easily fit in your purse or bag. Simply pop open and fill with hot water or sanitizing liquid. Container can stand upright on the counter to soak your menstrual cup overnight. •Clean your menstrual cup easily: Simply pop open the container and fill with hot water or menstrual cup cleaning solution. Soak overnight. •Soft silicone compacts flatter than 1 inch high to fit easily in your drawer or purse •A smart choice: Made of food grade silicone, this cup contains no harmful plastics and is BPA free •Can fit a small or large menstrual cup •Measures 3.5" high when open.